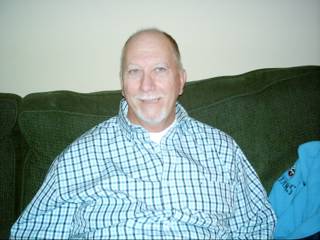 Meet "Papa Sam" or P-Sam as my oldest son calls him. This is the dude that helped raised me and possibly a good model of what I will look like at 60. Pops had a birthday this past weekend which rolled him into the 60s. I still think he looks much younger... at least he acts younger.
If you look back at pictures of P-Sam in his 20s... he looks a lot like me... At least before he grew out the big curly bush he called
hair
. I have a picture of him when he was in the military when he had short hair. There's no question I'm his...
no matter what he says!

Look me up one day when I'm 60 and see if I look like this. You'll have to find me though, because I won't be on 12!
Hopefully
by 60, I will be on some beach taking in some rays or out along some stream doing some trout fishing.... possibly with my grandkids. We'll see!
PS--- If you are reading this Pops.... Love yah man!
As always, feel free to email me at
rvaughan@wsfa.com